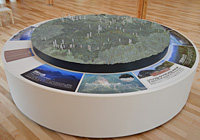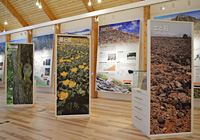 A

Nature of the Higashitaisetsu region

Introducing of mountains, landscape, geological formation, ecological zone and vegetation of Higashitaisetsu region in Daisetsu National Park through picture panels, miniature models and a video navigation system.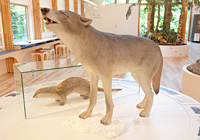 B

Extinct animals and introduced species

Display extinct animals such as Hokkaido Wolf (Canis lupus hattai), Japanese River Otter. Signal Crayfish is exhibited in the aquarium as a non-native species.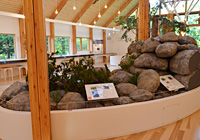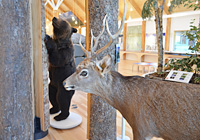 C

Biodiversity of the Higashitaisetsu region

Mammalian and aves such as Brown Bear, Hokkaido Deer, Selletr's Sea Eagle and others, those mounted animals are displayed in diorama representing an ecosphere of Higashitaisetsu high mountain region and forests. You can also listen to animal call of Pika, Boreal Owl and other residential animals of this region.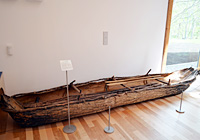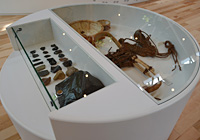 D

Footprint of Human being and culture of Ainu people

Tools made of Obsidian, shoes and bowls made of plants are displayed as unearthed articles of Paleolithic era that is about twenty thousand years ago. Also, commodities of Ainu people are displayed to learn about their lifestyle.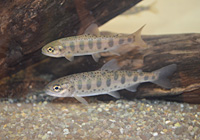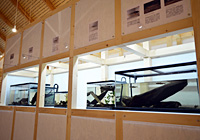 E

Creatures of the Higashitaisetsu

Aquarium with freshwater fish, aquatic insects and amphibians give you an opportunity to learn their ecological distribution of Higashitaisetsu region.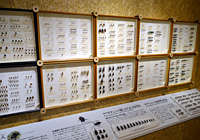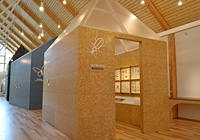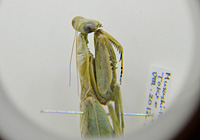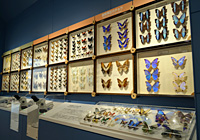 F

Insects living in Higashitaisetsu and from the world

More than five thousands of collection of insects from both Higashitaisetsu region and the world on exhibit.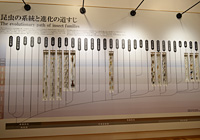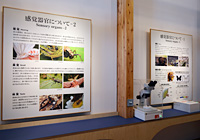 G

Basic knowledge of insects

Educational tools and scopes help you to understand a structure and functions of insects and their evolutional process.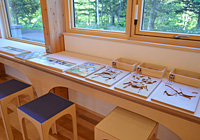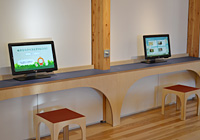 H

Experience learning

Computer aided educational tools, wooden puzzles, quizzes and visual documents provide you an opportunity to learn insects and to give a new sight into Kamishihoro town.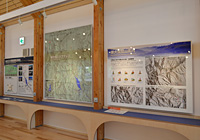 Climbing Information
Providing the latest information about weather condition, mountain route and walking trail on guidance map in the Nature Center. The nature observation tour that you can observe lots of natural resource in this area is also available.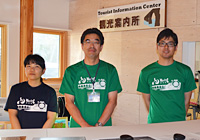 Tourist information
Please feel free to contact us, we provide guidance information for hot spa, hotels, sightseeing spots, scenic view points and local products. Also, curators are available to give you an adequate description about articles on our exhibition.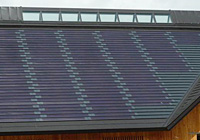 Environmental issue
Solar energy
Photovoltaic power generation system is installed as a main source of supplying electricity to the lighting system and other electric equipment. Also, all equipment used in this building are very energy conscious products, such as LEDs (low power consumption light) and many sensors to save energy are adopted.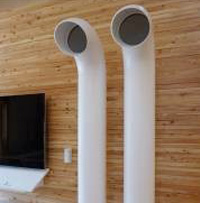 Thermal storage heating
Earth tube is installed as underground heat exchanger that can capture heat from and dissipate heat to the ground. Heat energy in winter season is mainly generated by using off-peak lower cost electric power and store to the ground. This also works as passive ventilation system that intakes fresh air to this building through the earth tube. This heat exchanger reduces electricity consumption of air conditioners significantly.
Access Maps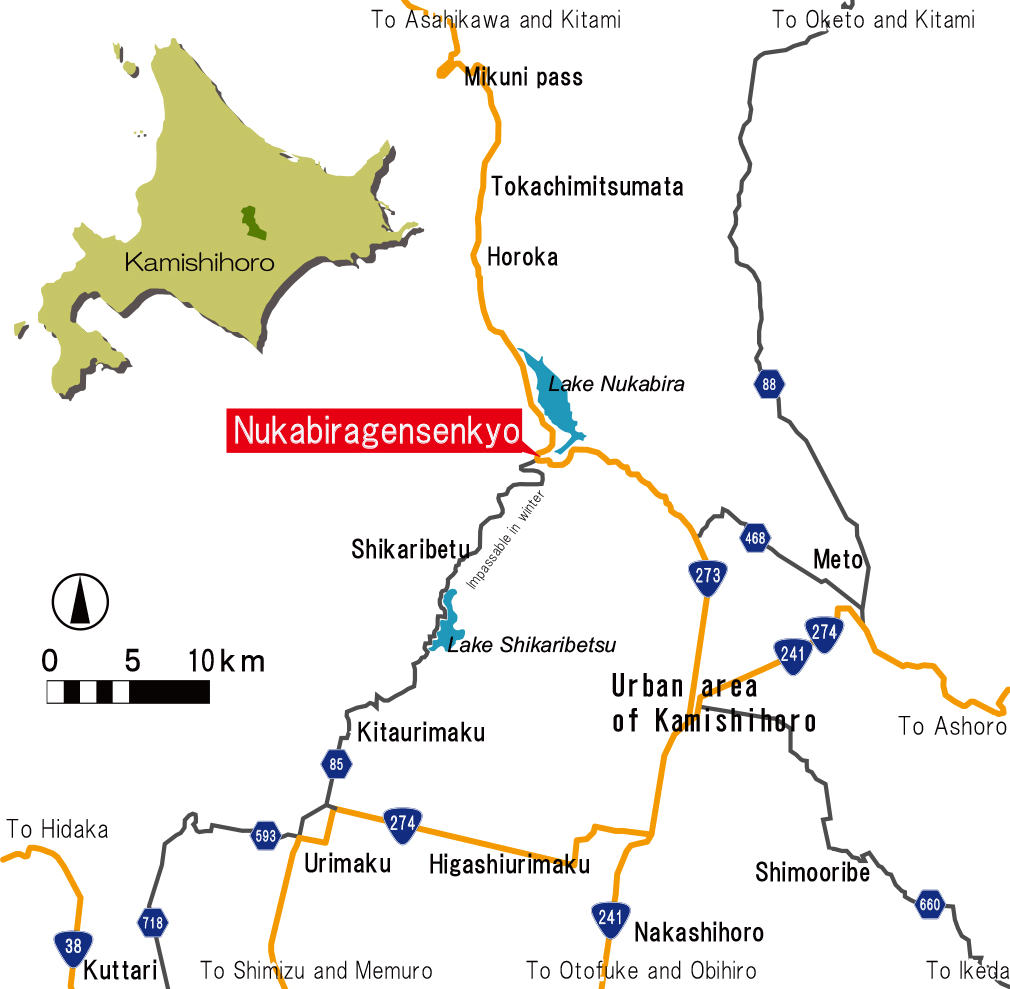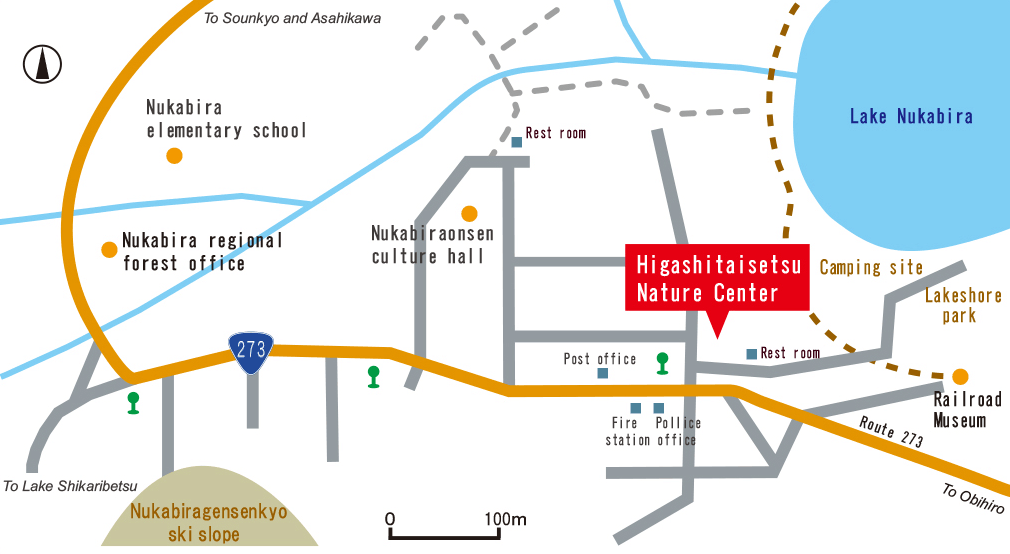 By Bus
About 100 minutes by Tokachi bus bound for Nukabiragensenkyo Onsen from JR Obihiro Station.
By Car
54 Km from Otufuke-Obihiro Exit of Doto Expressway heading toward Asahikawa through route 241 and 273